Some times having a bouncy, happy-go-lucky toddler leaves little time to fix a dessert, it also leaves little time to sneak in a snack to gimme a chocolate fix. This recipe is my solution to both!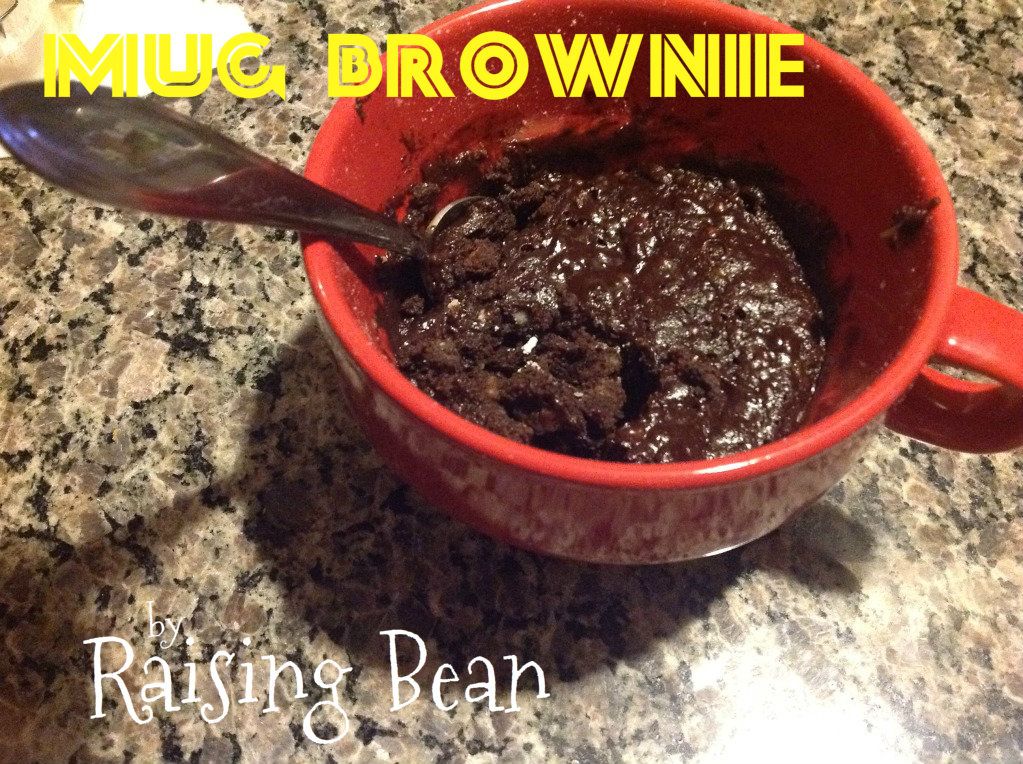 Ingredients
1 scoop = 1 tablespoon
2 scoops water
3 scoops sugar
3 scoops flour
2 scoops cocoa powder
1 scoop canola oil
Grab a mug, fill it with the water and sugar. Microwave for 1 minute. Remove it from microwave.
Careful! The mug will be hot!
Then add the flour, cocoa, and oil to the mug. Mix it all together with a spoon. Insert the mug into the microwave again. Nuke for 1 minute if you like cake brownies, or 30 seconds if you like fudgey brownies. Then you're finished!
Mug will be hot! Handle with care!
I let it cool down a little bit before a grab a spoon and dig in. Sometimes I even add sprinkles on top before I indulge myself. Yeah, it's amazing. If you baby is a light sleeper like mine is, then just remove it from the microwave when there's one second left, so it doesn't beep at you. Seriously, delicious!
Feel free to double the recipe (I do it all the time!). If you do, microwave the sugar water for 2 minutes, and the entire brownie mix for 45 seconds for fudgey brownies, or between 1-2 minutes for cake like brownies.