So awhile ago I had my MIL teach me how to use a sewing machine so I could make the brown and pink dress for my beautiful girl's one year photoshoot, you can see them
here
. Then I've been making cloth wipes to replace the crap ones we have. Today however I decided to make Bean an open back shirt. No pattern, just from my mental picturing-ness. Yes, that's a word because I just said it.
Surprisingly, it turned out adorable! And I may have to make her another. Little known fact, I only have flannel for the cloth wipes right now, so I cut up a pillowcase for fabric.
Here's the shape I started with...
I cut a trapezoid, the cut out the top corners for arm holes. Complicated, I know. Then I proceeded to make a pretty hemmed edges, except for the top, short line. That I hemmed an inch down and left it open on each side. That way I could run the ribbon through it, and tie it shut.
So here is the big reveal!
*drumroll...*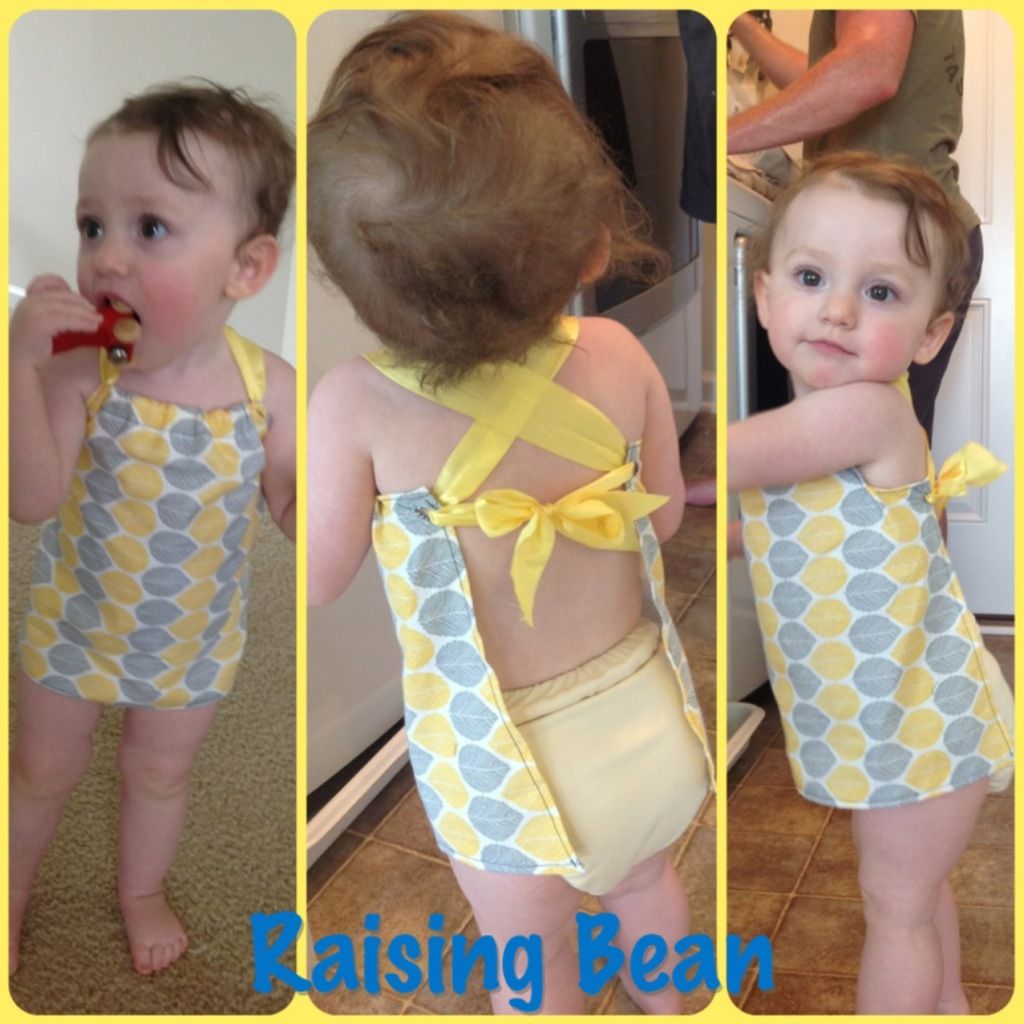 Cute, right?! And perfect for the hot, humid, sticky weather we have here during the summer. Even my husband is impressed, that's saying something. So I'm patting my back, and loving that I gave my little idea a shot. I'm loving it big time because it turned out better than I had hoped!