I loooove brownies. They're an obsession that goes straight to my butt.
SO
worth it though! We were going through brownie mix as fast as a stripper collects singles. I decided it was time to get a quick, easy, simple brownie mix that I could whip up in a few minutes at home. Saves money, and still delicious! I am not an avid baker, but I do have all the basics which is all that's needed for this easy recipe.
Ingredients
3/4 cup flour
1 1/2 cup sugar
3/4 cup cocoa powder
3/4 cup melted butter
3 eggs
1/2 - 3/4 cup chocolate chips (optional)
Preheat your oven to 325f. Mix all the dry ingredients (flour, sugar, cocoa powder) together in a bowl.



Then mix in the eggs, and melted butter.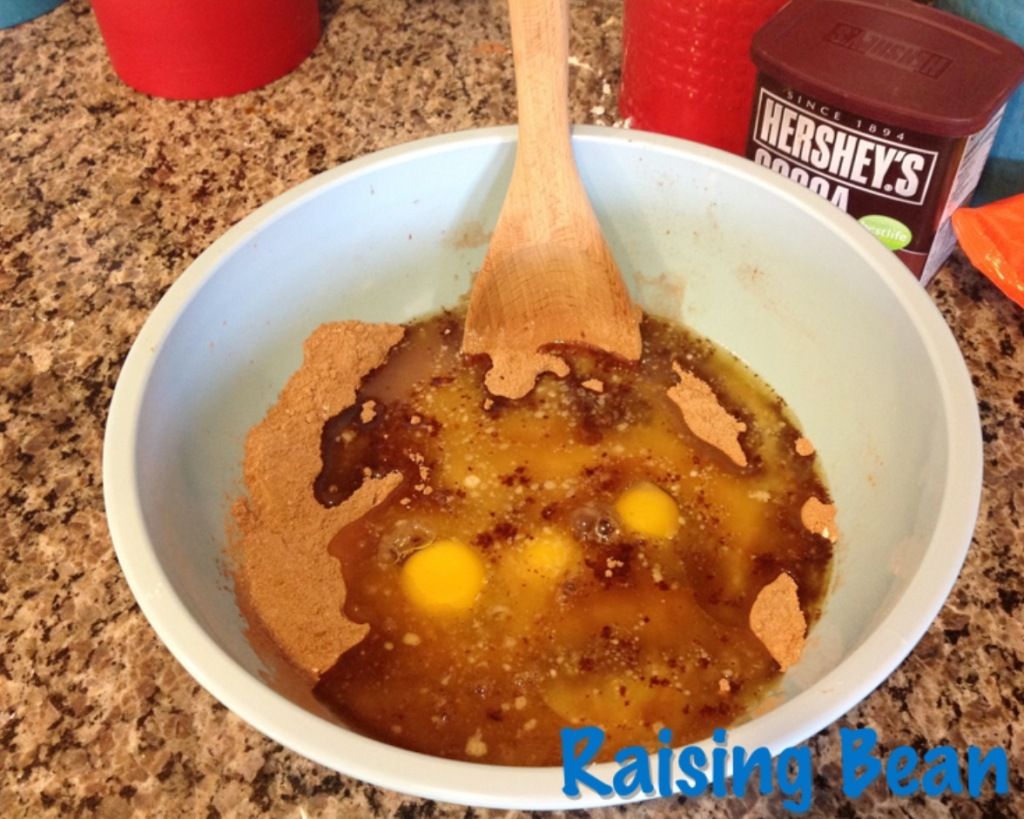 And mix...



And mix some more.



Until everything is perfectly mixed together. Then you can add chocolate chips, or peanut butter chips, or not. Whatever you want! I looove PB and chocolate so I added some Reese's chips in the batch this time.



Pour into a greased pan, I used a glass 8x8, and then place into your oven.



Then wait 40-45 minutes while it bakes. Bean and I chilled on the couch and drank juice.



Poke with a toothpick to make sure they're finished. Once they've cooled, enjoy! I meant to take a picture before we dug into them... Whoops! They smelled so delicious that Bean, my husband, and I dove in the first second we could. Completely worth it!