The first few hours of my day were spent with a fussy 13 month old. I mean, you glanced in her direction with an expression she didn't like and the crabby fussing would commence. After I had my morning intake of caffeine, and Bean had nursed a few times for comfort
(which was no help at all)
I officially dubbed today
Cause that's exactly what it was! Thank you teething..
So I did one of the two things that she always enjoys, no matter her crank level. I herded baby and three dogs towards the basement,Edwin the stairs, through the storage area, and we went outside to play. Thankfully the weather today was perfect! In the 70s with a light breeze, and oh so sunny! Her mood immediately did a 180, thank the lord!
She started her romping as she always does, by running around with the dogs 'chuckit' toy and trying to turn on the sprinkler.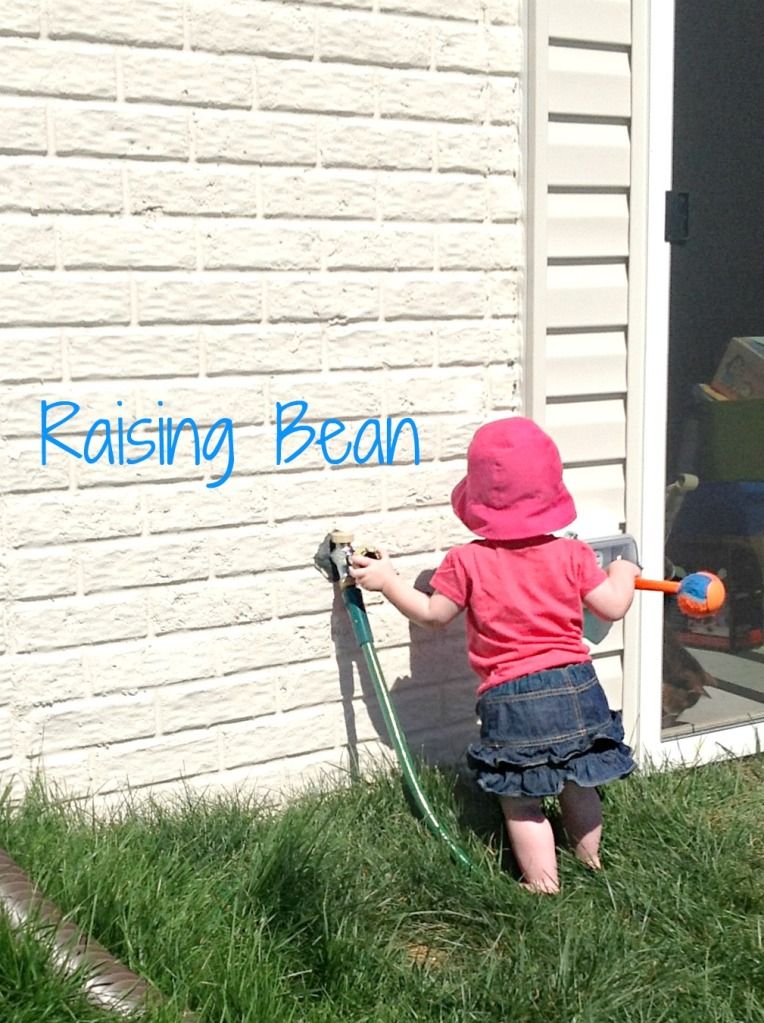 After she got bored, or her legs got tired, I'm not really sure which.... She proceeded to sit in the shade and was chillin' like ice cream fillin'. Our grass desertely needs to be mowed so little bean took it upon herself and started pulling out the grass. She just wanted to give less work for Her daddy, ya kno? I sure as heck don't mow the lawn! I'd hack my fingers off, or toes, or nose, or something. I'm sure you're wondering how I'd chop off my nose.. Well, I don't know but I'm sure I'd manage to do it.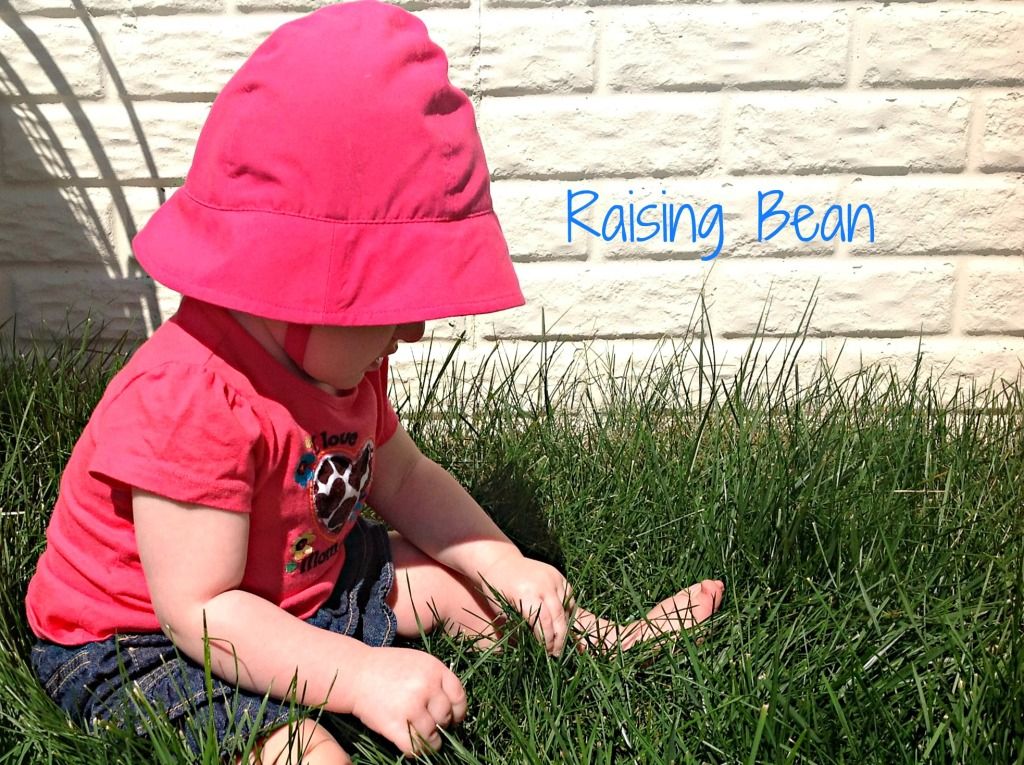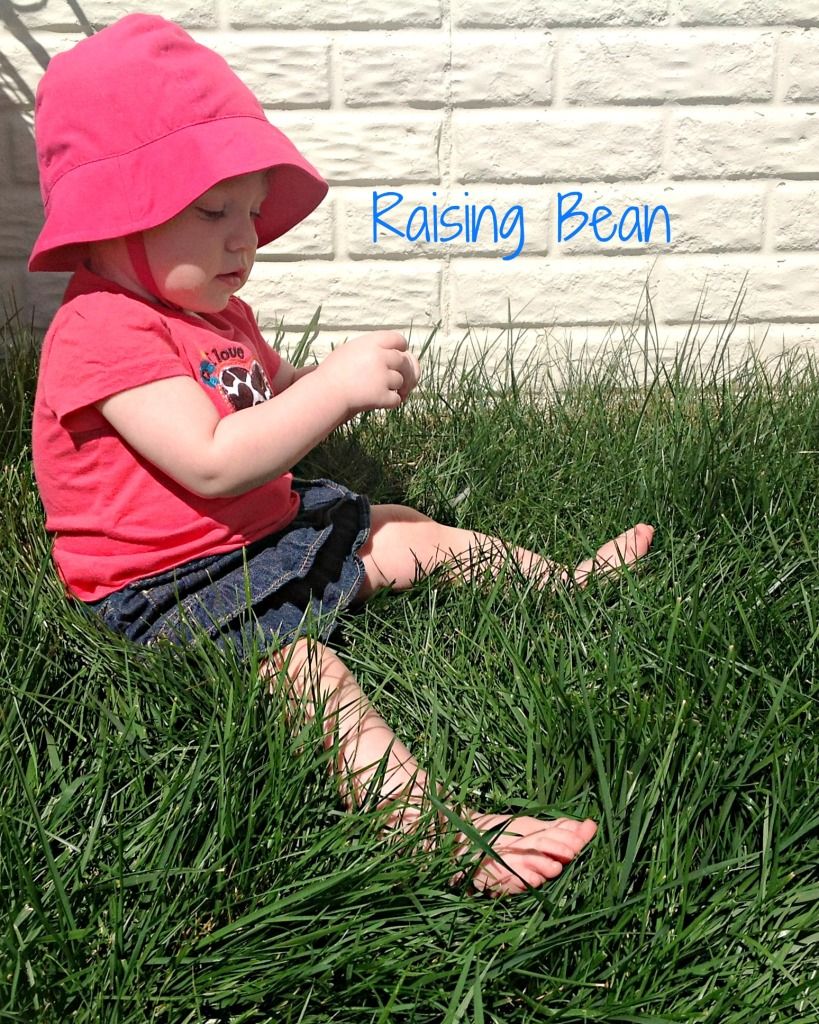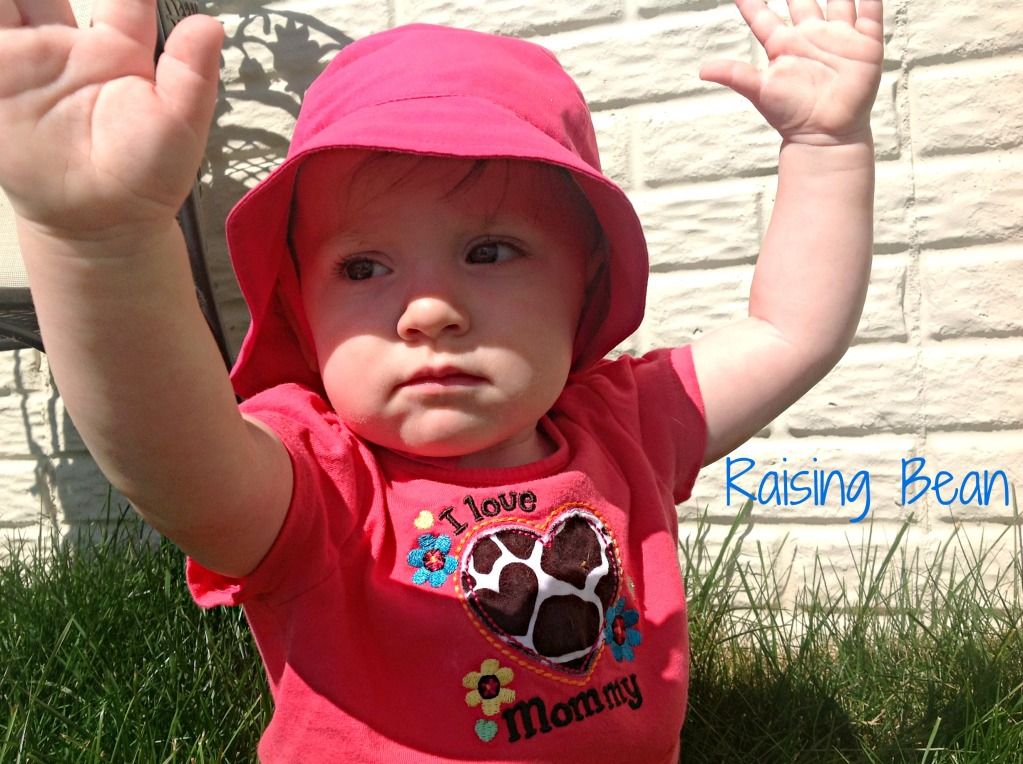 Once she got bored of manually "mowing" the lawn, she proceeded to spend time with the two dogs that were close by. Once she got over spending some quality time with them we headed back indoors and she took a nice, long nap and has been normal happy self since then.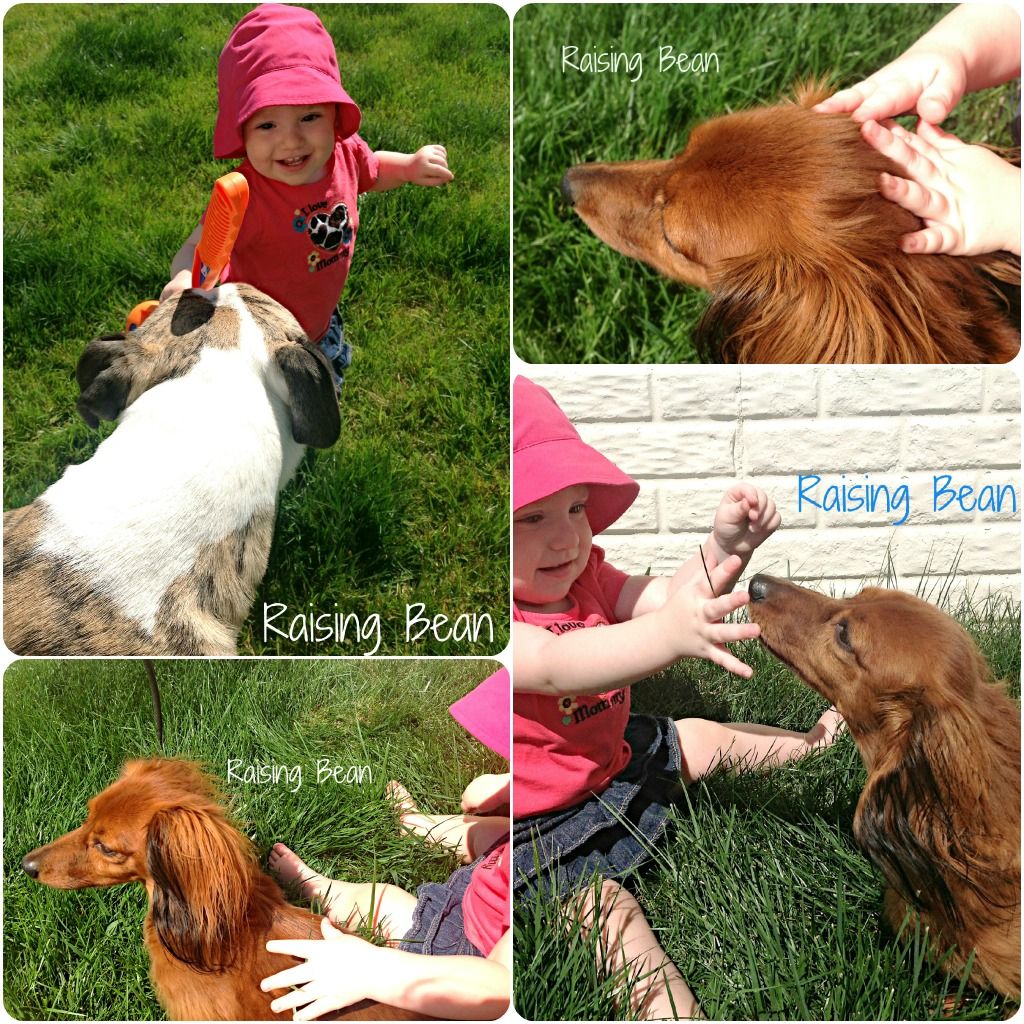 Mom thing I learned today: if your child's a crank, and the usual quick fix just isn't cutting it, do something you know they love. Bite the crank in the bud early in the day! Then pray the crank stays away. :)