Since becoming a stay at home momma, and a single income family I've learned a lot! Here are some things I've figured out, from splurging or saving to sanity savers.
Generic brands are
usually
just as good as the big name brands. I emphasize Usually! Things not to buy generic for, toilet paper and paper towels. They just don't compare. Nothing compares to Charming with aloe, it's like someone is wiping my fanny with silk. So unless you prefer to wipe with thin sandpaper that will let dribble get all over your fingers, spend the extra money and buy yourself the good stuff. Your privates will thank you.
Trying to tidy up with a toddler in the room is impossible.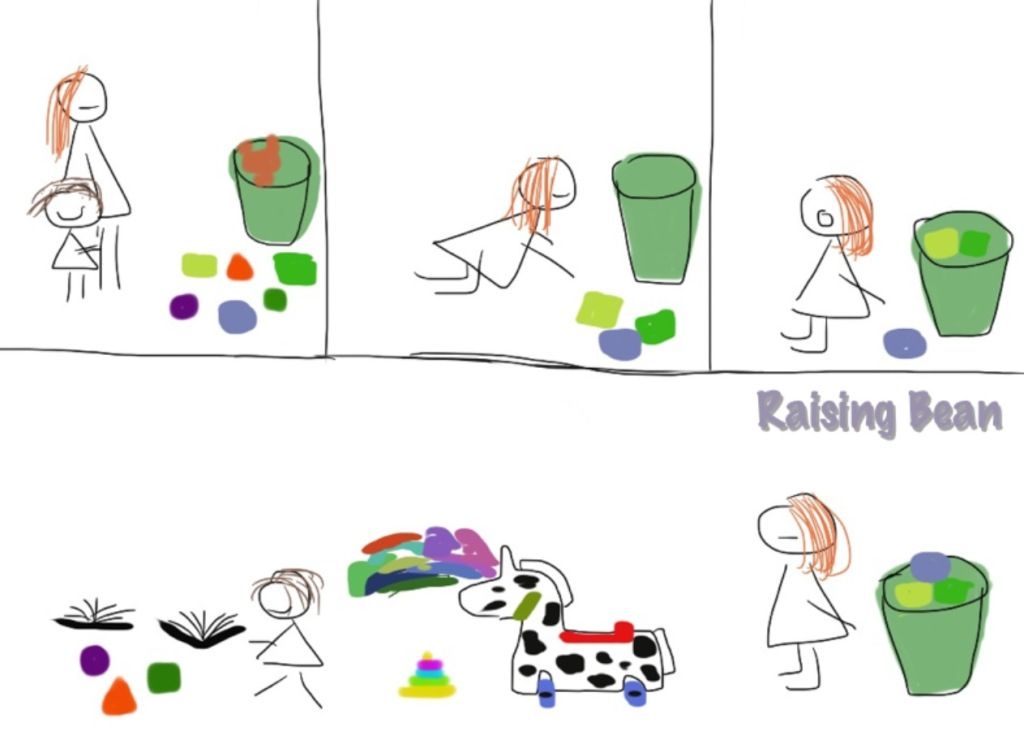 That pile of colors is a pile of clean clothes Bean has pulled off of the couch. They used to be folded. I swear the room gets messier as I clean it, if she's awake. You other moms know what I'm talking about.
Sometimes buying things in bulk is a better idea, convincing your stingy husband of this... not a better idea. More like a frustrating idea!
As a first time momma, people keep asking me when I'm going to have another. Rude much?! Then they don't like the answer I give them. So don't ask, rude people! Haters gonna hate, Ruders gonna rude.
You know what else Ruders gonna rude about?! How you parent. It's sad how judgmental of other mothers we are. I try not to be, but I am. I'm human, gimme a break! You think my bed-sharing is going to ruin my child? Will I don't, ya Ruder! And ya know what, she stil wakes up multiple times a night at 13 months old *GASP!* But what we do works for us, you do what works for you. Don't let them Ruders rude you out of your momma instincts!
(If you don't think about that last sentence, it makes sense.)
I've also learned that it's a-okay to go pee by yourself. If she sits outside of the door for 30 seconds fussing, she's no worse for wear. Yes, she's left alone with my dogs for those 30 seconds, but really, if something starts happening
(which it wouldn't because she stands outside of the bathroom door banging on it whenever anyone's in there...)
then you can bet I'm going to waddle, because my pants are around my ankles, as fast as my legs will carry me with pee dribbling down them and all over the carpet. If a neighbor happens to look in, and see me and my goodies... well, it's their own darn fault for being nosey! I girl's gotta right to urinate in privacy!
If you're a fast pooper you have the right to defecate in privacy also... if your a leisurely B.M.er than crap in privacy at your own risk.
And the last, biggest thing I've learned is...
*DRUMROLL...*
Sometimes all you can do is laugh.

[credit youtube.com - Moviescenes4u]