Things here have been crazy. My life has literally blown up with hectic-ness (in a good way) and I feel like I haven't had a moment to spare. Bean and I keep having a lot of fun together, and I take pictures of all the activities so I can blog about them later, but then later never comes... Whoops! So here's some of what we've been dealing with, and have been up to, over the past few months.
Bean turned 2 a month ago. Crazy, right?! Then two days after her birthday she told me "No diapers!" and we haven't looked back. We've had maybe 3 accidents since then? But three accidents in a months time isn't bad at all. Still wearing diapers at night, cause I feel like expecting a 2 year old to wake up consistently at night when she needs to pee is asking a lot of her. Although she does wake up to go sometimes, and rarely wakes up wet anymore. I guess I'm not brave enough to completely toss in the diaper pail and call her an official big girl.
We picked strawberries not too long ago, I still need to upload those photos. Bean had a blast! And started stealing them off of the vine. We left the farm with a big pink stain on her booty, and around her mouth. When she smiled she sort of resemble a non creepy, very adorable, clown.
She's also been sick a lot. :( Building up that immunity though, right? I started a part time job at a gyms daycare, and Bean can come with me whenever she wants/needs to. The job is perfect for our family right now, and lets me feel like I'm contributing again. Plus, it gives her plenty of kids to interact with and her vocabulary has just exploded, and her shyness has greatly decreased. The job is a blessing, my boss is very understanding of family life and very flexible. But, with all those great new playmates comes their great new germs. So I've started putting drops of GermFighter oil into a couple cups of coconut oil and rubbing her down with it once or twice a day, depending if she joins me at work or not. That's definitely helped cut down on her colds, thankfully.
Lots of sensory activities, and working on colors and basic shapes. Tons and tons of outdoor play, and water balloons, and bubbles galore! We also, sadly, lost a member of our family. We made the though decision to put my old dog down. It was time, we didn't want to see him suffer. Then, after a few weeks went by and our family, humans and furrballs alike, had time to heal and adjust to the change, we added a new member to our family. Bean and I got ourselves a baby hedgehog! She's 8 weeks old now and we are just in loooove with her.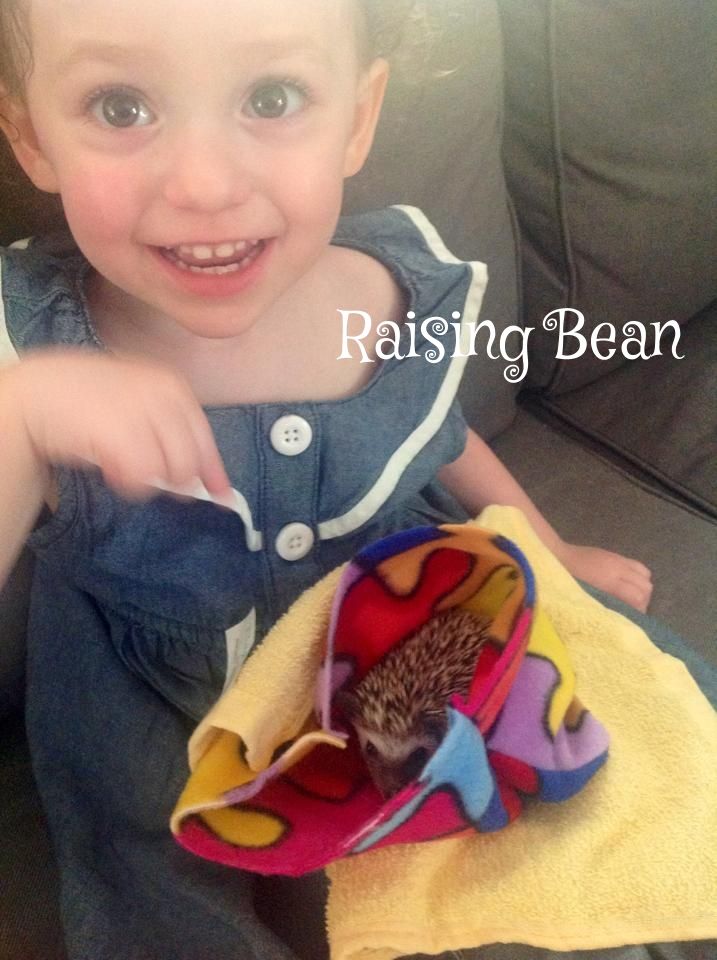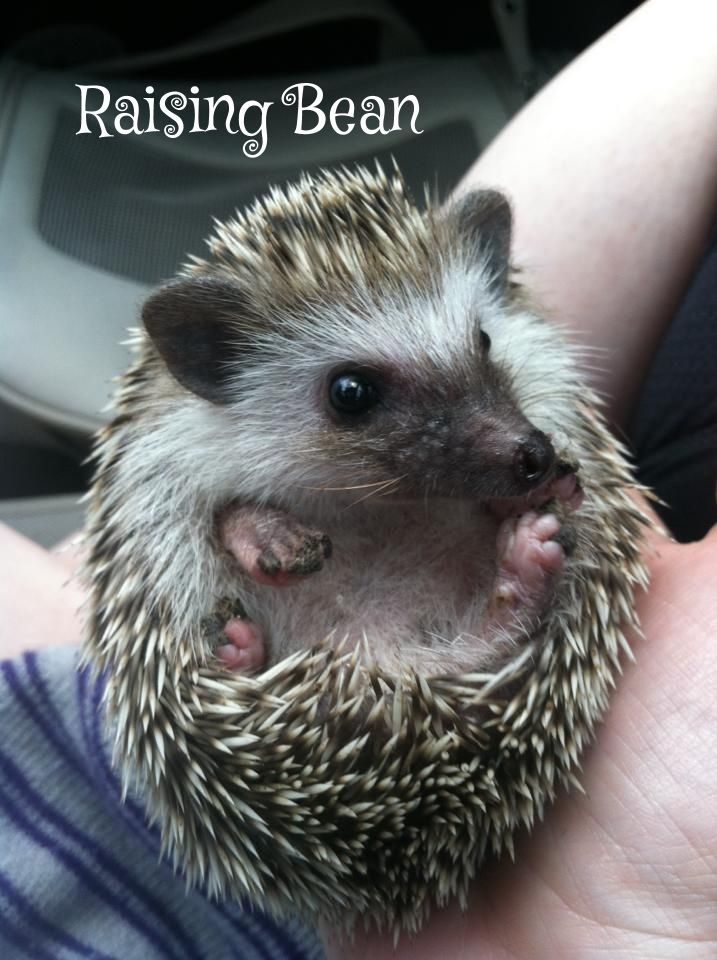 I promise to try to get at least one thing up a week from here one out, we will be busy during the Summer with tons of playing and learning! Then I'll be taking some time off in September when we have our family vacation and go to *drum roll* Disney World!! Whooo!!!