Ang over at
The Juggling Act
has been nice enough to host a giveaway for all you lovely peeps! She'll be giving away a hair clip with headband(not pictured).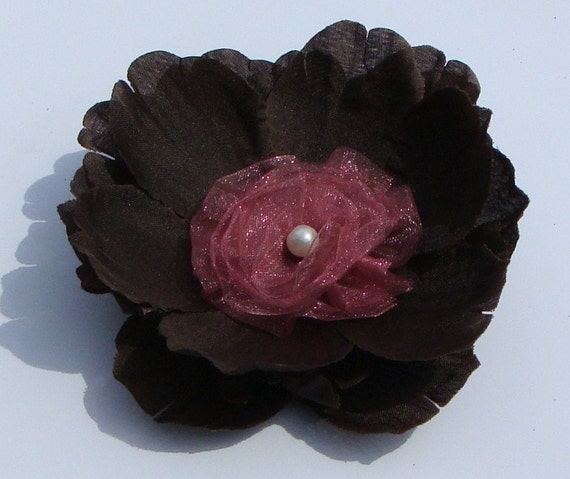 How cute is that Chocolate Brown Flower with Mauve Tulle Puff and Pearl Embellishment hair clip?! I'm not sure if I'd give it to Bean, or keep it for myself! You should head over to her
Etsy
site,
Angel Flowers
, and check out all the other adorable items that she has for sale! The giveaway is valued at $10.
a Rafflecopter giveaway