Finally was able to check some more things off of our Summer Bucket List. We've been seriously slack-a-lackin' on our/my SBL.
We ventured into D.C. had a picnic by the
Washington Monument
Capital. Yeah, it was supposed to be the Washington Monument, but we parked at the other side of the mall and it was hot, and we were hungry sooooooooo... we decided to eat by the Capital.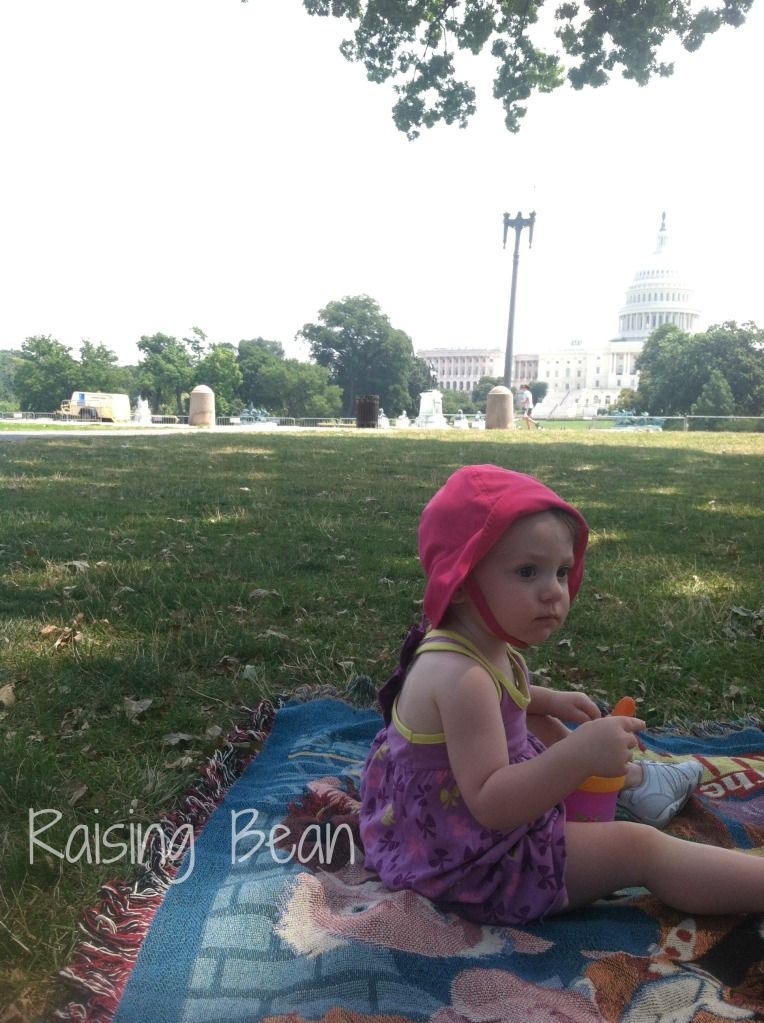 It was perfect! We had shade cover, and it wasn't crowded so Bean could run around after we finished our meals.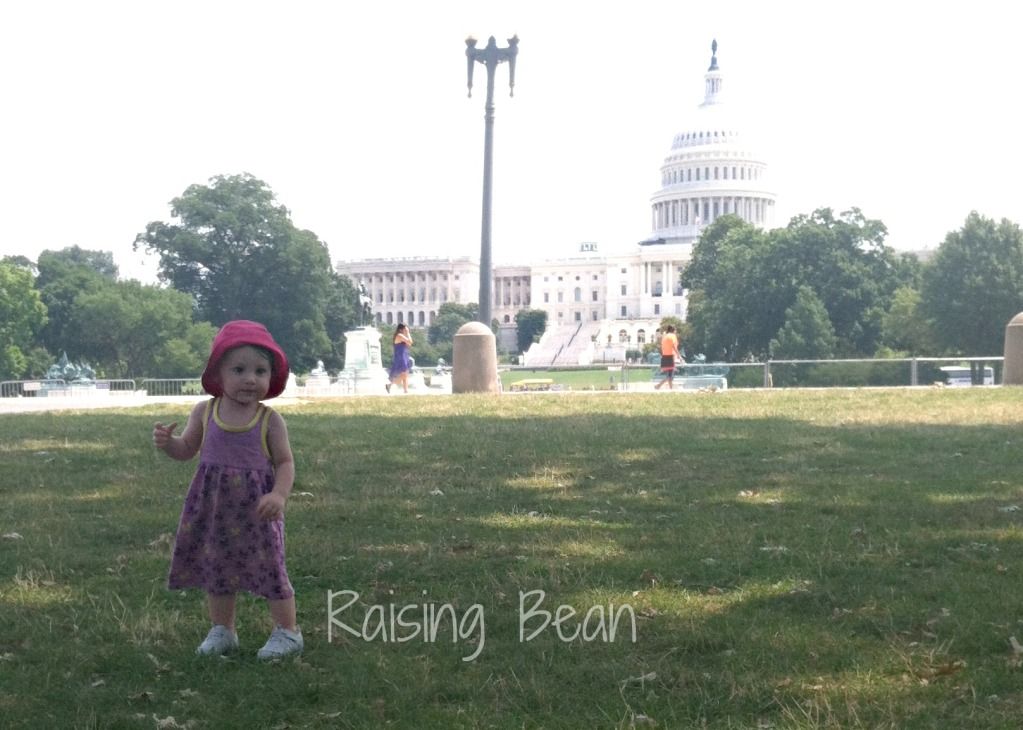 After our frolicking was finished we walked over to the Air & Space Museum. There's always so much to see there, Bean loved it! She got to touch a moon rock!! Along with seeing WWII planes, and learn about the Wright Brothers, and so many other things that I'm not even going to take the time to write them all out, but I'll share pictures!