Bean and I looooove fruits, and yogurt! Next to baby carrots with hummus, they're our favorite snacks. So when I found this chocolate chip Greek yogurt dip on
Pinterest
I knew it would be paired perfectly with bananas and star berries, and Bean's favorite... blueberries.
It was delicious! Little Miss was more interested in the dip than the fruit, so I just gave her a spoon and let her dunk away. There are worse things she could indulge in. As I finished up the strawberries, that I was generously covering with the heavenly dip, I thought to myself
Self! This would make a great Popsicle but sweeten it up first!
and so I did.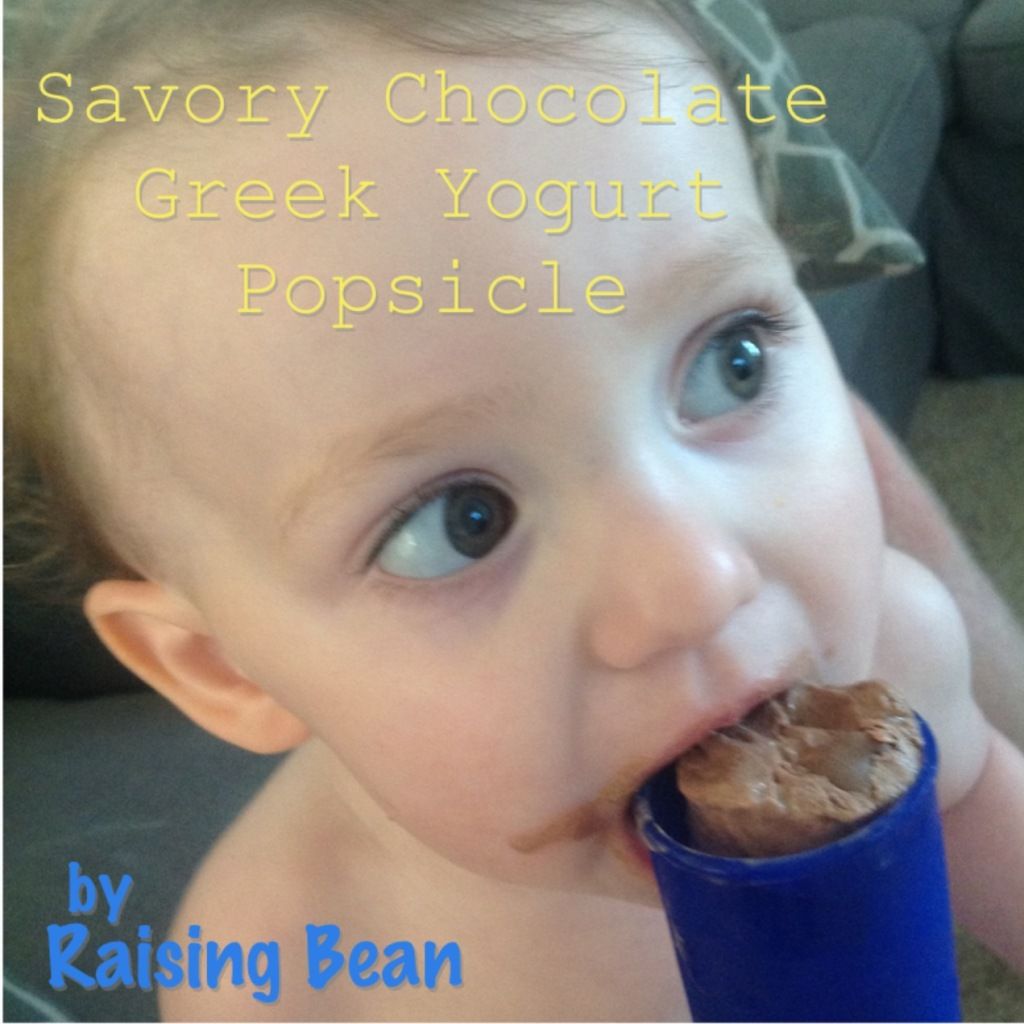 Ingredients
1 cup plain Greek yogurt
2-3 tablespoons maple syrup (depends on how sweet you want it.)
2 tablespoons unsweetened cocoa powder
Optional: 1 tablespoon chocolate chips
Mix everything together, adjust syrup to taste. We have an extreme sweet tooth over here! Plop it into your Popsicle molds, place in freezer and wait.
The texture is much like a fudgesicle, but the taste is quite different. It's more of a savory than sweet dessert. My husband can't get past the fact that his brain sees something sweet, but he doesn't taste what his mouth is expecting. Bean on the other hand looooves it!