Oh. My. Goodness. This place was awesome! I don't think it's been updated since the day it opened. The dinosaurs are faded, and their paint is chipping. Yet somehow they still captured our eyes, and hearts, with joy and amazement.
In order to get to the dinosaurs, you have to pass through a screepy (scarey meets creepy) "forest".
Once out of that terrifying mess, you can turn left to visit a shark, and see the main sign (which has a Saber Tooth Tiger next to it) or go straight to the dinosaurs. We of course, turned left.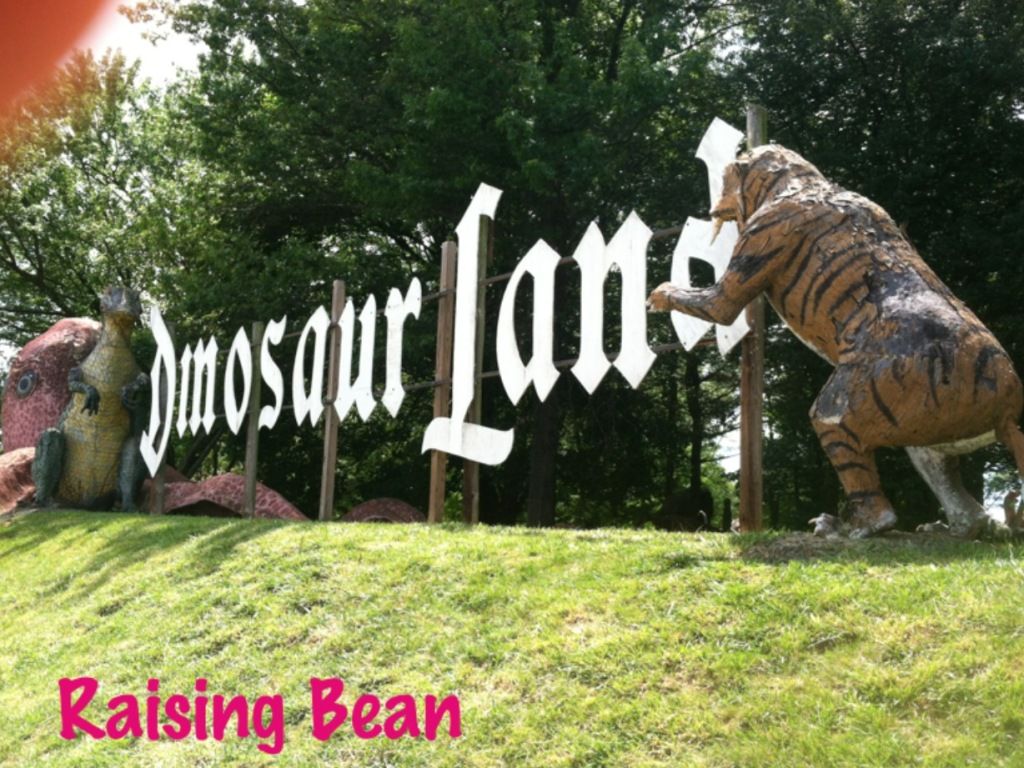 Please excuse my finger, it photobombed.]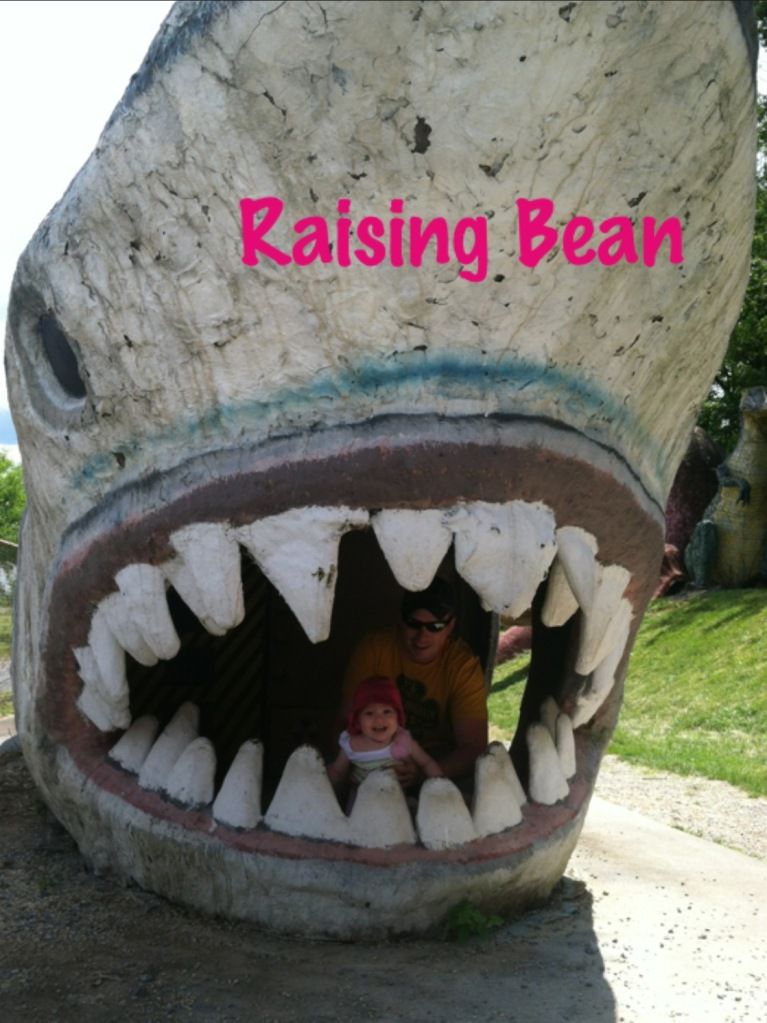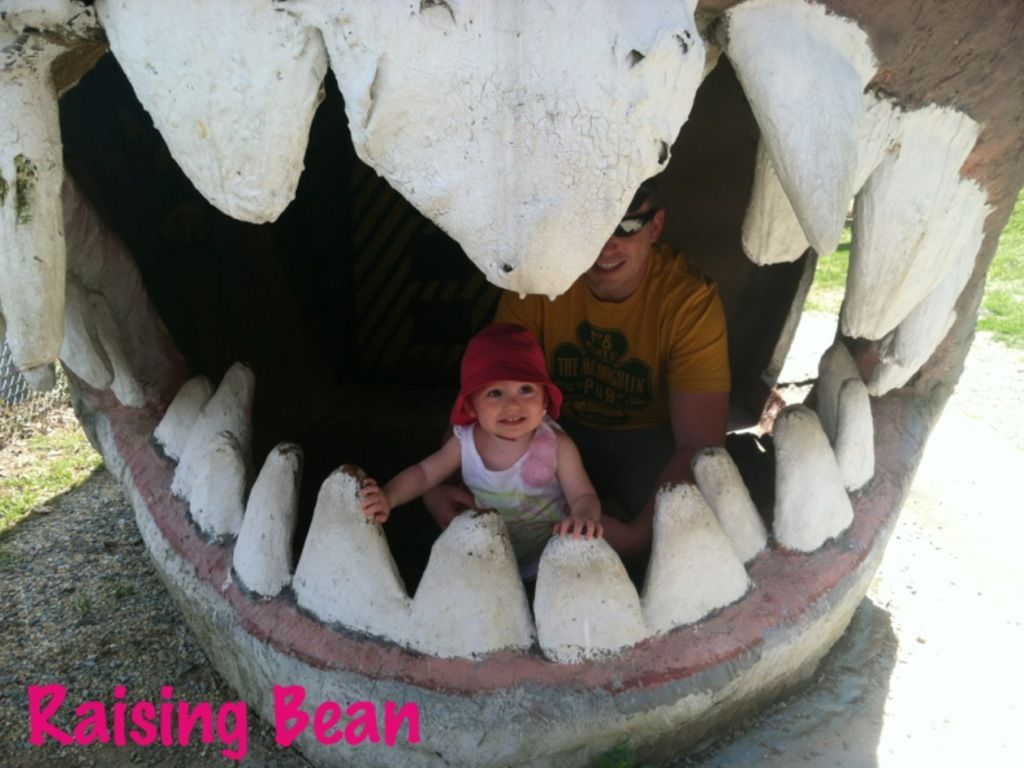 The shark was pretty cool. I thought it was awesome you could walk inside of it! My husband said it appeared to have been made out of an old submarine or something. After playing at the shark, it was time to move onto the dinosaurs! Whooo!!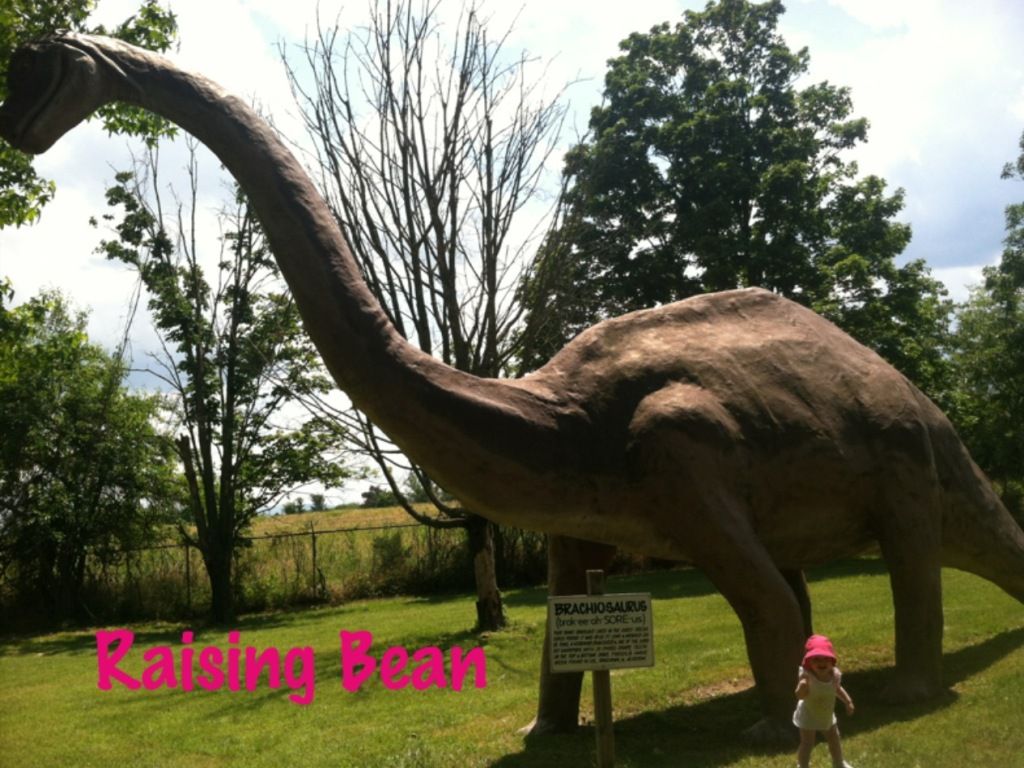 but it wasn't all rainbows and fossils, some of the dinosaurs were fighting!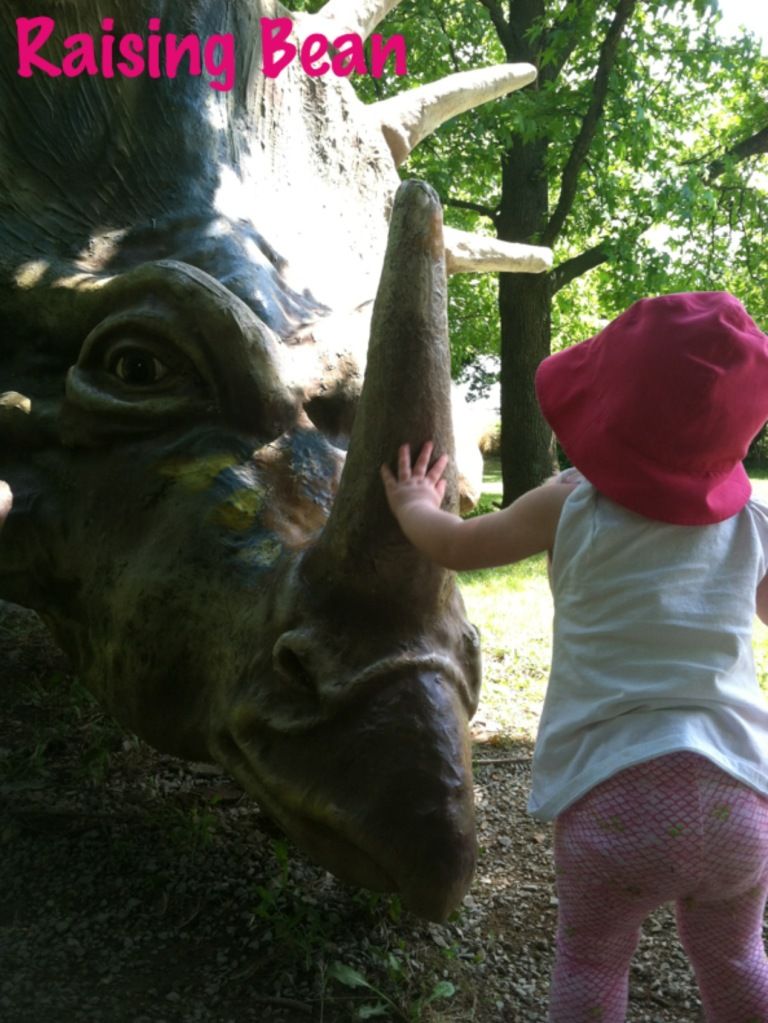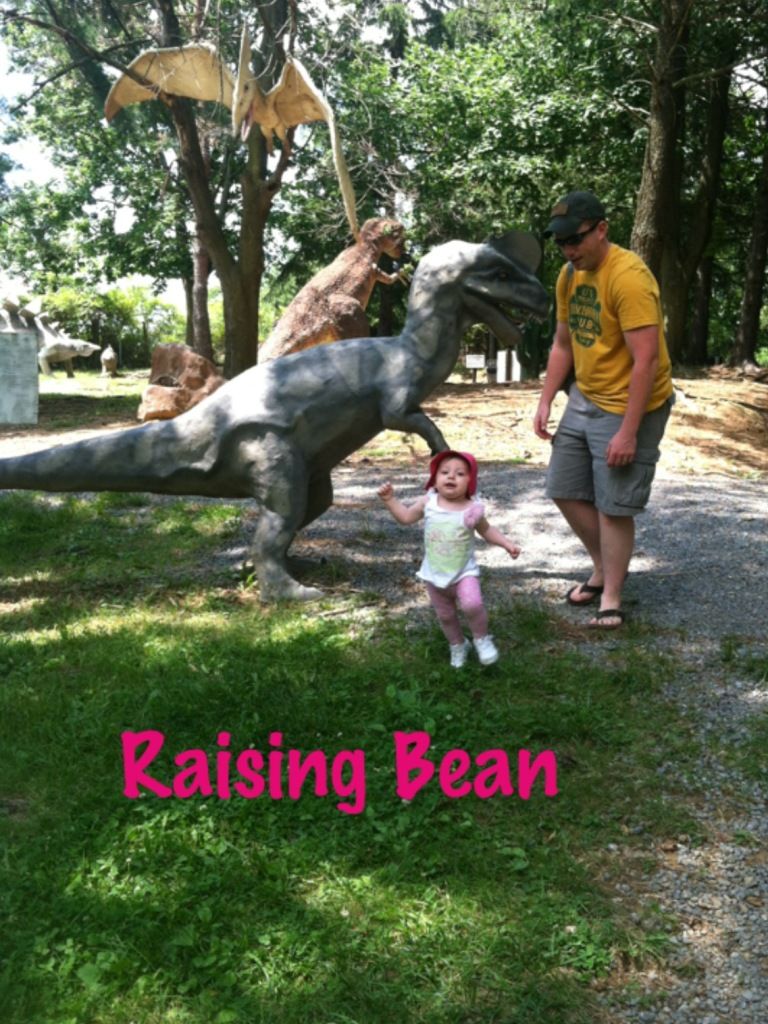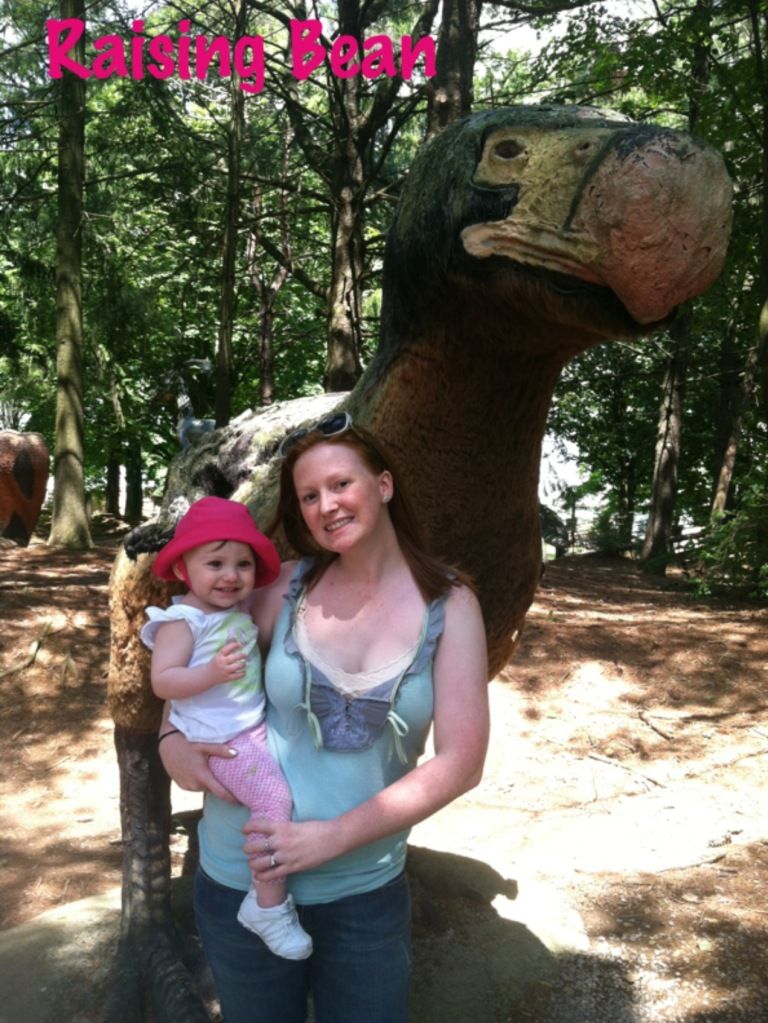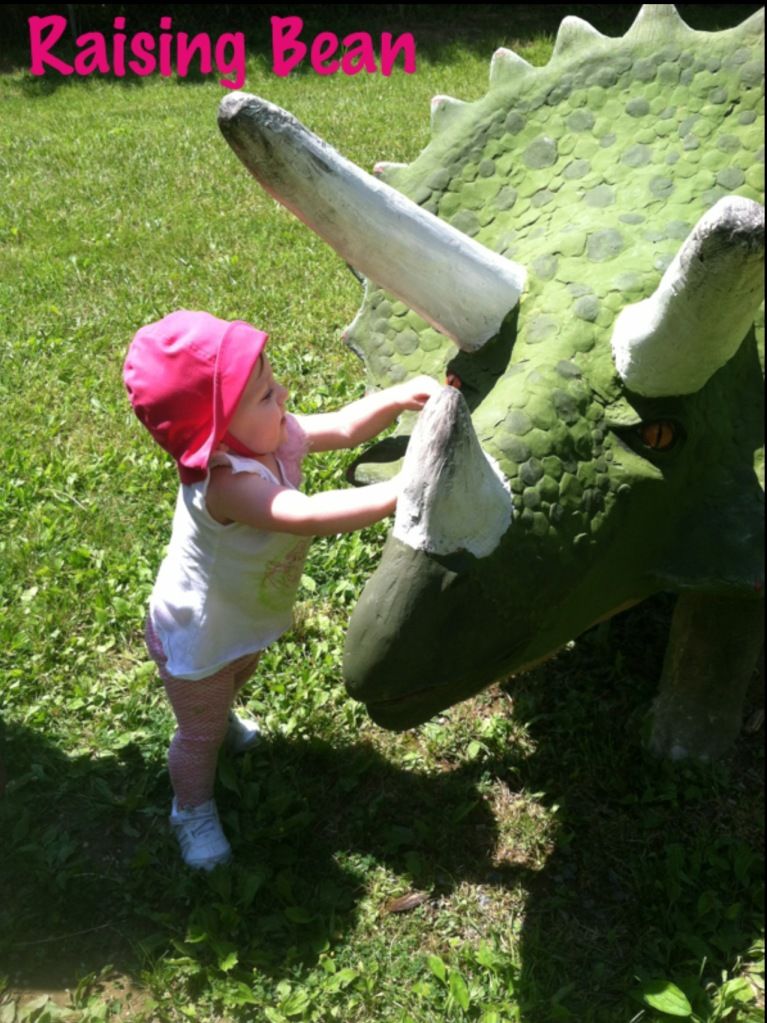 There's also a 20ft King Kong, and you can walk up a metal ramp for a photo op while he "holds" you in his hand. We skipped that one though, his big ol' beady eyes gave me the heebie jeebies! We definitely enjoyed our trip, and plan to go back once a season to see how Bean's enjoyment with it changes as she grows and learns. I hope you enjoyed our trip also!