Oh Father's Day... Randomly throughout the day I get overwhelmed with sadness for the fact that my own father passed away seven and a half years ago, when I was 18 and was three weeks into my freshman year of college. So of course while in the car on our way to lunch with my mom and step dad, the new Miranda Lambert song came on, the one her hubby Blake wrote about his brother who passed away.. yeah, silent tears flowed. Thank goodness for sunglasses. Other than that moment though, today was a mostly happy hallmark holiday!
I stayed up late last night, while the hubby was working, decorating some of our home for his second fathers day! Last years celebration was not exciting, considering she was exactly a month old, and we were still figuring her out. I wanted this years to be exciting, and really special for him! Especially since the Ah-mazing presents I got for him haven't arrived yet.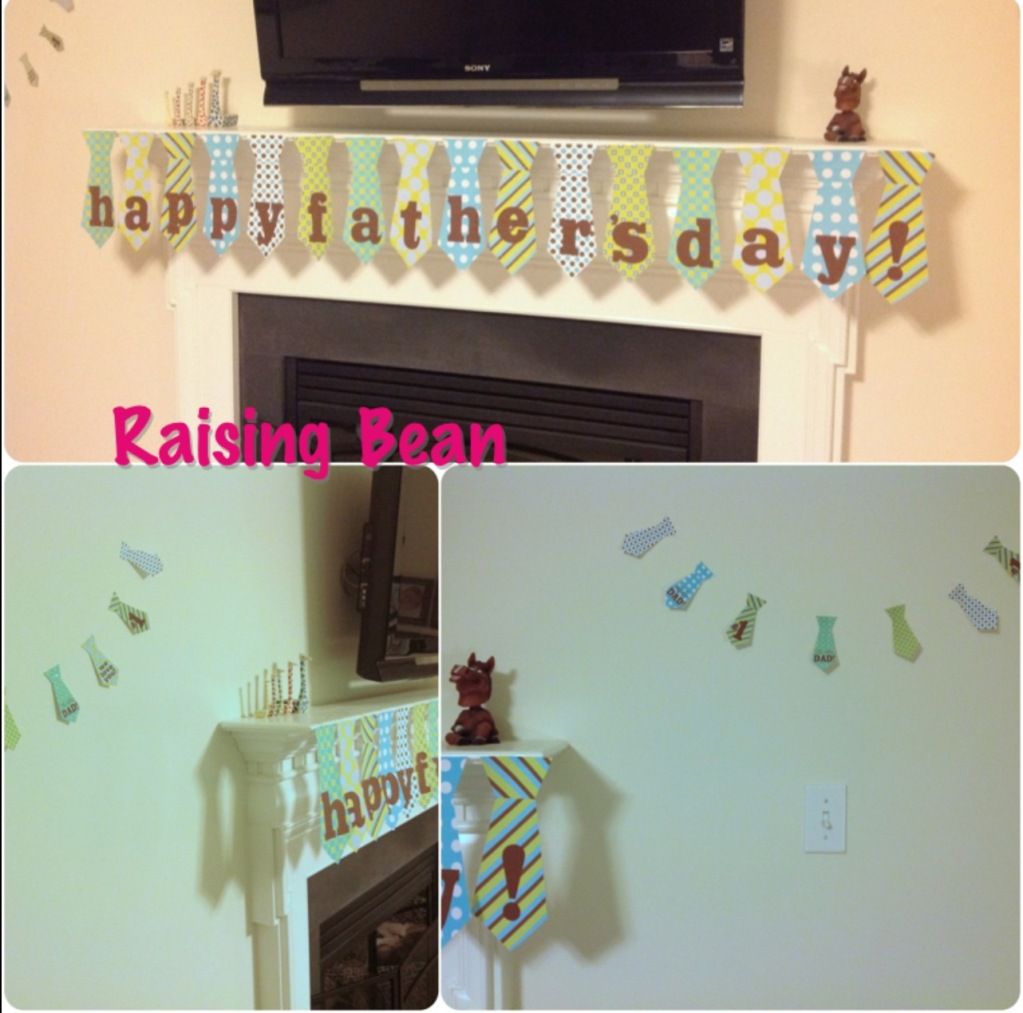 I even put mini ties on his beer bottles! Thanks to
Amanda's Parties To Go
, for the free download!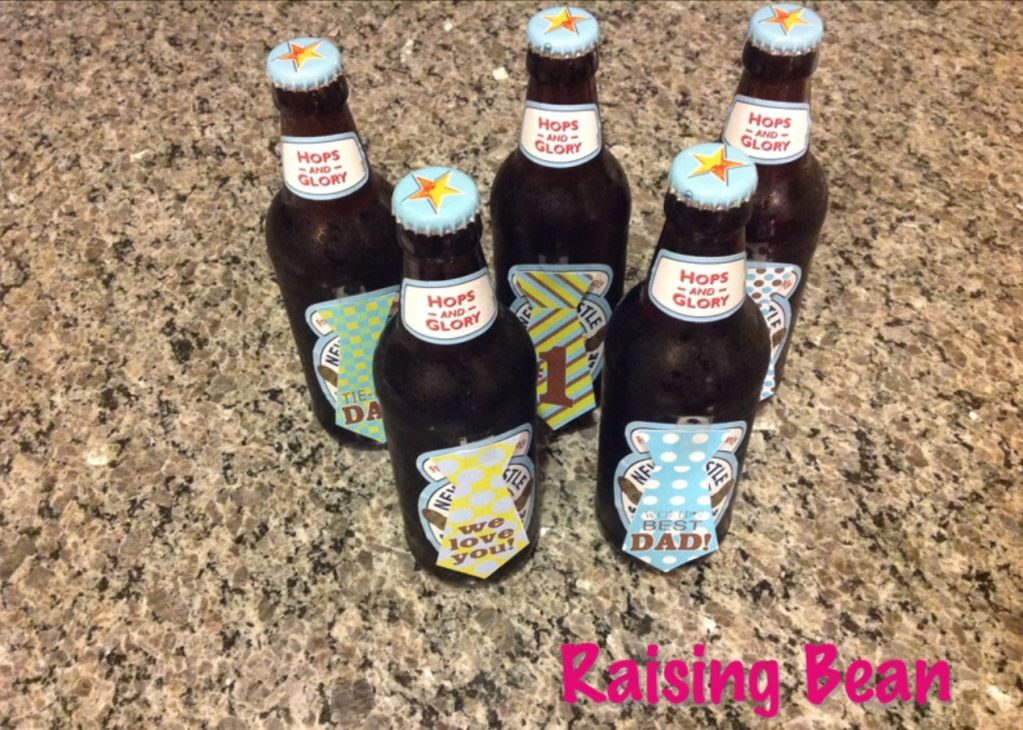 So, I couldn't give my wonderful husband
nothing
, even though he'll get belated presents... whenever they show up... and of course I hadn't picked up a card from the store for him (whoops!). That left me with only one thing to do, the ever loving made at home presents. Straight from the heart, with no money spent! So we used ink pads, and the side of our fist to create hearts, and I let my artistic little bean finger paint her first painting for her daddy.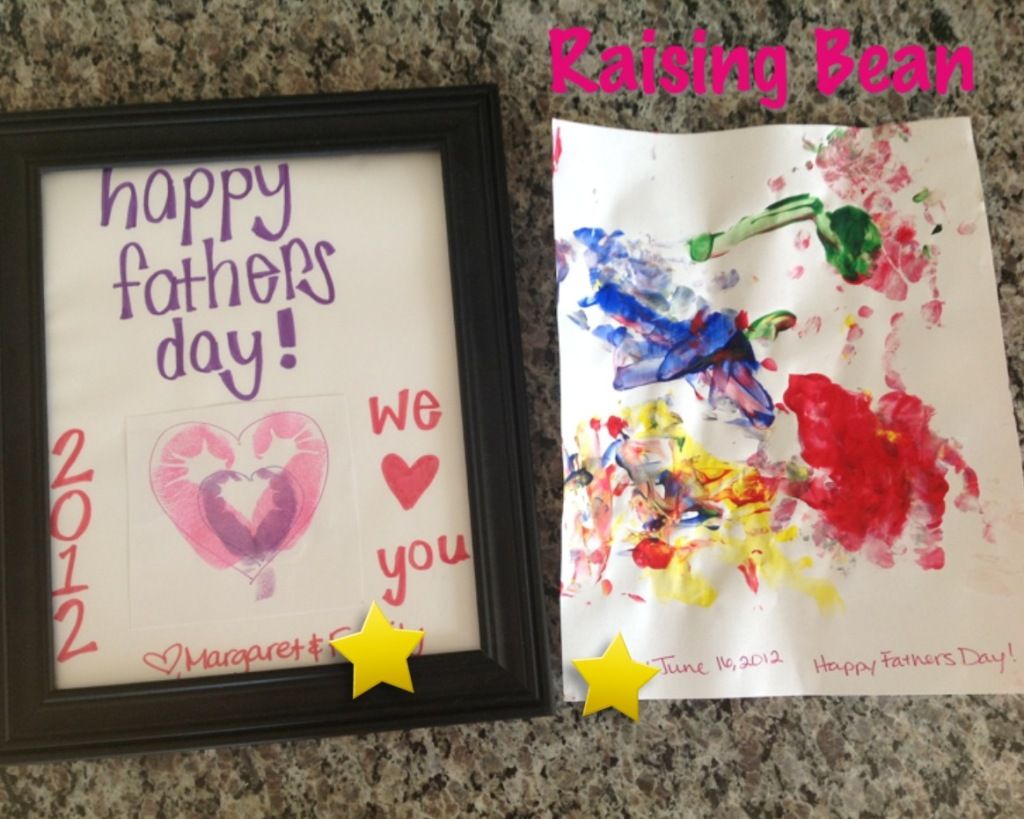 [Yes, I feel weird posting her name on the internet, so I've 'starred' it out.]
We had so much fun finger painting! I wrapped the table with plastic wrap, so there was little to no mess to clean afterwards. Although, she had slapped blue paint all over her pudgy baby belly. It was hilarious! She examined the paint all over the palms of her hands and then just slapped her bare belly like a drum. Bath time immediately followed this present making, of course!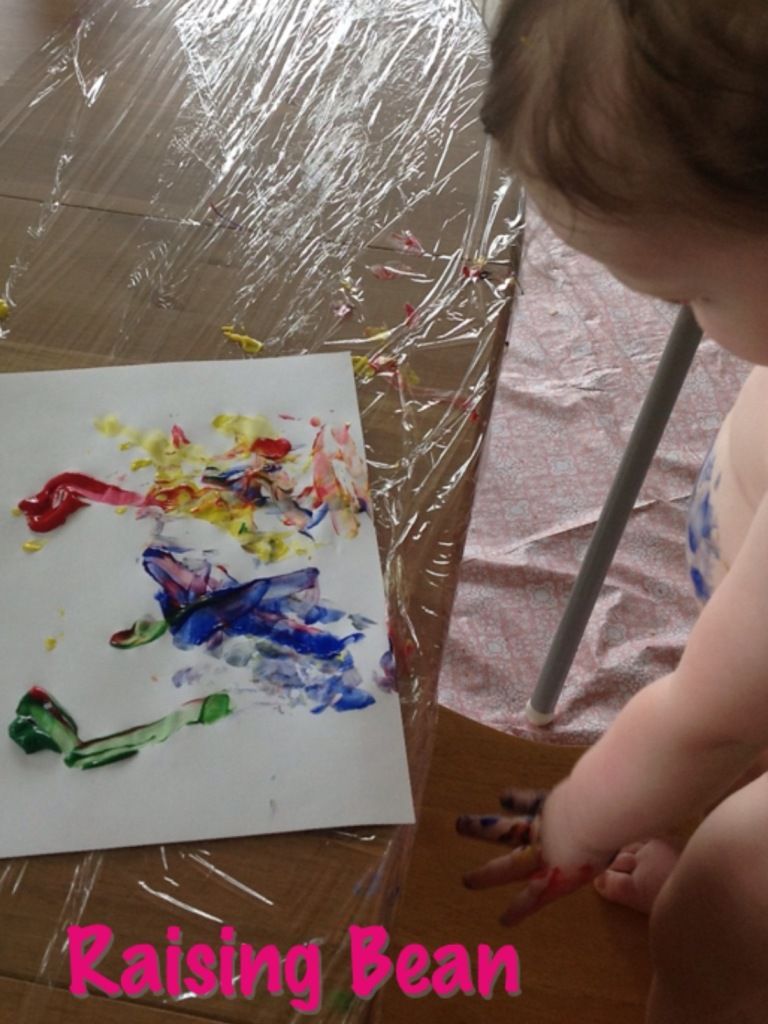 We went out to breakfast, and then had lunch out, came home and I cooked him pork chops, with mashed potatoes, and green beans. It was delicious! Now he's watching some lame show (that he's really into) on TV and enjoying his tie wearing beer, while our precious little girl is asleep upstairs. :) He says he had a good day, and I believe him. I still can't wait for his
real
presents to arrive though! He's going to
LOVE
them!!
I hope you all enjoyed your Fathers Day! Make sure your baby daddy knows how much they are appreciated, and how much your father is appreciated. They both know you love them, but it never hurts to tell them again! I promise they don't tire of hearing it. Now it's time for me to go snuggle with my hubs before we go to bed.
How did you spend your Fathers Day? I would love to hear about it in a comment! Even if that comment is just a link back to a post where you wrote about it.
Linked up at
Cherished Treasures